I'm here to help you, your workplace or community
make positive changes to health & well-being
Thank you for visiting my page. I love to help people in the community & organisations.
I work to improve health & well-being, and increase knowledge and self awareness for individuals, staff and the people they support. I like to see people achieve their goals and encourage community connections to create supportive networks.
I have dedicated the last 22 years to improving the health, well-being and life opportunities of people from all kinds of backgrounds and have a specialism in addiction recovery and mental health. 
My approach in supporting & training people is down to earth and friendly which allows people to quickly feel comfortable and at ease.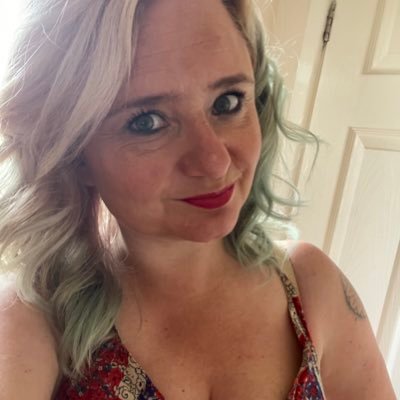 I offer one to one EFT coaching sessions, group workshops, personal development courses, and freelance training on behalf of organisations with a similar ethos on topics including addiction recovery, mental and emotional health, and personal development.
If you need a nudge in the right direction then why not try a coaching session with me?
I have been an Advanced Practitioner since 2009 and have helped hundreds of people through difficult times. 
Make healthier choices (Food, Alcohol, Motivation to Exercise)
Let go of Anxiety & Fears (Social Anxiety, Phobias, Public Speaking)
Reduce your Cravings (Alcohol, Nicotine, Sugar, or other substances).
Get back on track and feel inspired, motivated and positive!
EFT sounds weird, what is it?
EFT is an Energy Psychology which combines a talk therapy with tapping on points on the body (similar to how acupunture works) which helps relax and focus you. EFT  works on a psychological level as using affirmations and statements to helping you to tune into specific issues and let go of any unhelpful or uncomfortable thought patterns or emotions.
Real life and online sessions available. 
Health and Well-Being focused workshops include...
Goal Setting
Confidence
Motivation
Positivity
Emotional Freedom Technique
An introduction to Emotional Freedom Technique
EFT for Anxiety
EFT for Motivation
EFT for Recovery
Schools & Colleges
Drugs & Alcohol Awareness Workshops & Health Days
Emotional Well-Being (Pupils or staff)
As an experienced Trainer I'm available to deliver your organisation's training on a freelance basis
Addiction Recovery
Drug & Alcohol Awareness
Mental Health
Diabetes Prevention & Awareness
PTTLS Teaching Award, Level 5 Diploma in Adult Social Care, Fully Insured, DBS checked.
Time to Shine 
6 Week Personal Development Course
Feel more positive, focused, happy and healthy
This 6-week course comprises weekly two-hour sessions and includes the following:
Goal Setting, Manifestation and Motivation
Self-esteem and Confidence
Managing Stress and Anxiety and improving Coping Strategies
Creative Crafts – Vision Boarding
Relaxation and Meditation in every session
Emotional Freedom Technique for Recovery
A supportive, friendly, and safe environment.
The Time to Shine course has been successfully delivered over a number of years in Birmingham, Solihull, Coventry and Bromsgrove. Evaluation and feedback will be collected and fed back in a report on completion of each course.
Do you need a guest speaker at your event or well-being programme?
Invite me along to allow your attendees the time to think about their own self development needs and leave feeling inspired, motivated and positive.
Recent delivery as part of the Lively up Yourself programme for NHS staff. 
The majority of my work and my main calling is supporting people in recovery from addictions.
My Community Interest Company Inspire Health and Mind enabled me to obtain funding and contracts to develop Emotional Freedom Technique specifically for Recovery and make it accessible to people accessing existing treatment and recovery services within the community across Birmingham, Solihull & Coventry.
I now offer services on a freelance basis as well as training to organisations who's staff benefit from a better understanding of supporting people affected by addiction.
I'm currently supporting volunteers and peer mentors at Changes UK with lived experience of addiction to maintain their own recovery, offer their help to others still struggling, and reach their own training and career goals.
If you'd like support yourself or if your organisation would benefit from a workshop to better understand the issues then please do get in touch.
15 minute call or Zoom
Arrange a convenient time
Chat about what you would like to achieve
A safe space to share
Confidential
No pressure
Real life sessions or
Onine via Zoom
Support from the comfort of your own home
Zoom, Teams or Facebook Messenger
Nationwide
Support for your staff
Support for your client group
Invest in workplace well-being
3 - 4 People
Improve Emotional & Mental Health
Improve morale
6 week Personal Development Course
Up to 12 people
2 hr weekly session
Invest in workplace well-being
Introduction To Emotional Freedom Technique,
Goal Setting, Confidence, Positivity, Motivation
Up to 12 People
1 Hour for £100
Half Day For £225
EVENT / CONFERENCE SPEAKER
Emotional Health & Well-being
Goal Setting, Confidence, Positivity, Motivation
Supporting people affected by addiction
*plus development time if bespoke and travel dependant on location
I'm lucky to have supported and worked with many fabulous people and organisations over the years. I enjoy new projects and developing programmes, events and getting in on the action!
I can offer your community organisation…
Workshops, Courses and Training
Health and Well-Being focussed project development
Consultancy
Funding experience to co-deliver projects in the areas of most need. 
Other cool things I've done and do…
Communication, Marketing, Social Media & Event Management particularly for social enterprises. 
Safeguarding Governor, PTFA Secretary and active member of my new village's committee.
I'm currently supporting volunteers and peer mentors at Changes UK  with lived experience of addiction to maintain their own recovery, offer their help to others still struggling, and reach their own training and career goals.
Here you will see all my fantastic blog posts… when I write them… 
I must keep up the momentum with this, look I'm typing I'm typing! I've had some opportunities thrown my ...

Yesterday I attended this year's DDN conference after a three year break due to the pandemic. I've been to ...
If you'd like me to support you or your organisation please do get in touch.